The blog page can share insightful content relating to a store's products, services or news.
What is the blog page?
The blog page shares insightful and informative content relating to a store's products, services or news. It's useful in building credibility and trust with customers and can help to establish your brand.
Blogs can also improve a store's search engine optimization (SEO), increasing the chance of the site ranking higher on search engines. This could help drive more traffic to your store.
How to set up the blog page
Follow the How to create a blog guide and How to create blog posts guide on the Shopify support site to create blog content.
Open the Theme Editor and select Blogs > Default blog from the dropdown at the top.
Click on the Blog section on the left-hand side. This section represents the entire blog page, and allows various page settings to be customized.
Selecting the Show all tags setting enables the tags set up in the Shopify admin area to be displayed.
In the Blog posts settings, choose to Show author, Show date, Show tags for each article.
The Enable magazine layout setting allows you to add a featured blog image and description on the left and the blog articles scroll to the right, creating a dynamic magazine feel to your blog.
Magazine layout
Boost's magazine layout can help turn your blog content into an eye-catching window display for your store. Regular, relevant blog content can also improve your store's organic SEO rankings.
The magazine layout presents your content visually appealingly, keeping visitors engaged from the moment they arrive. You can add an image, links, and description on the left side of the page, while blog articles and linked products are displayed on the right.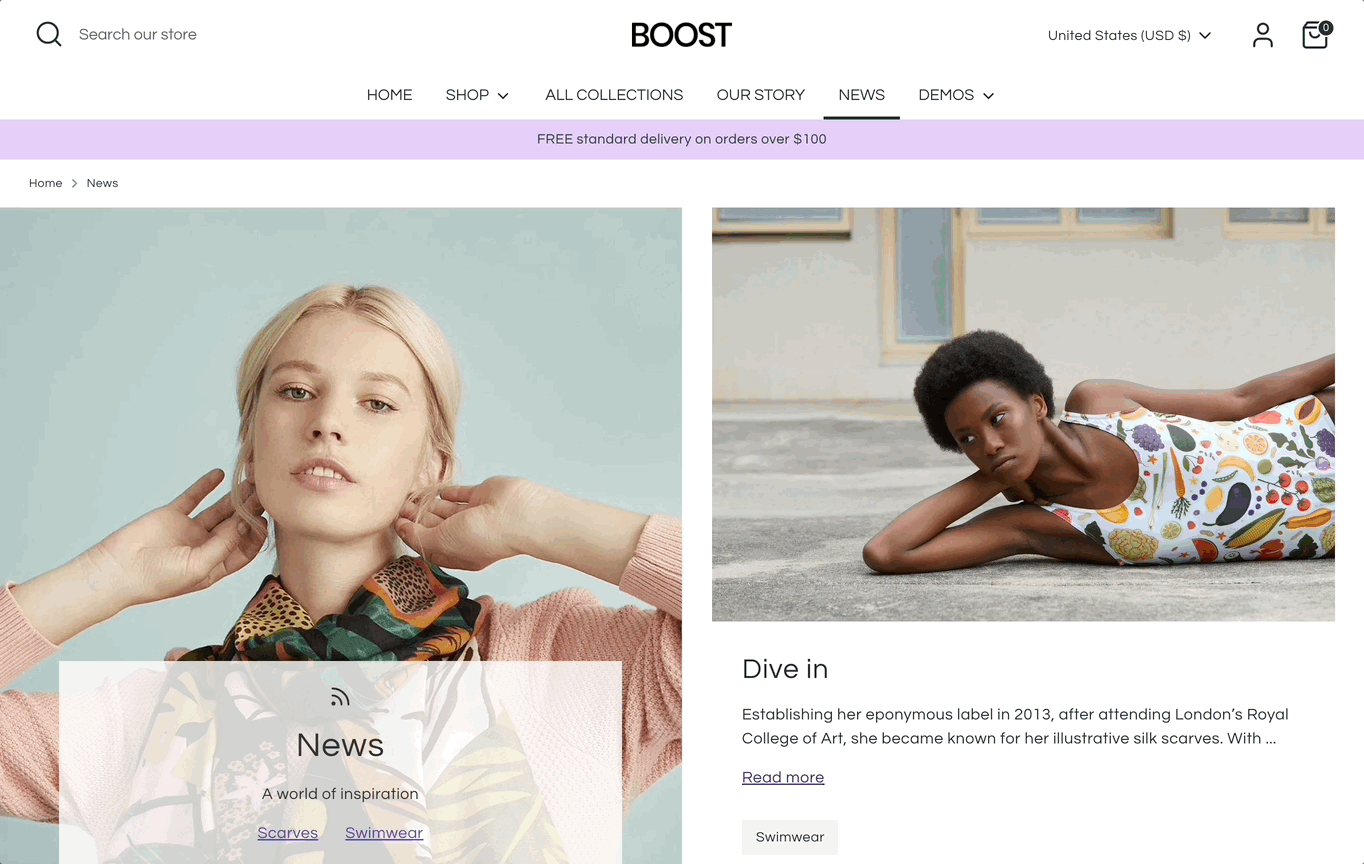 Show featured products in articles
You can also choose to Show featured products in articles (Shop the story). To get this working, simply include product links within your blog article content, the theme will automatically display the relevant product at the end of the article.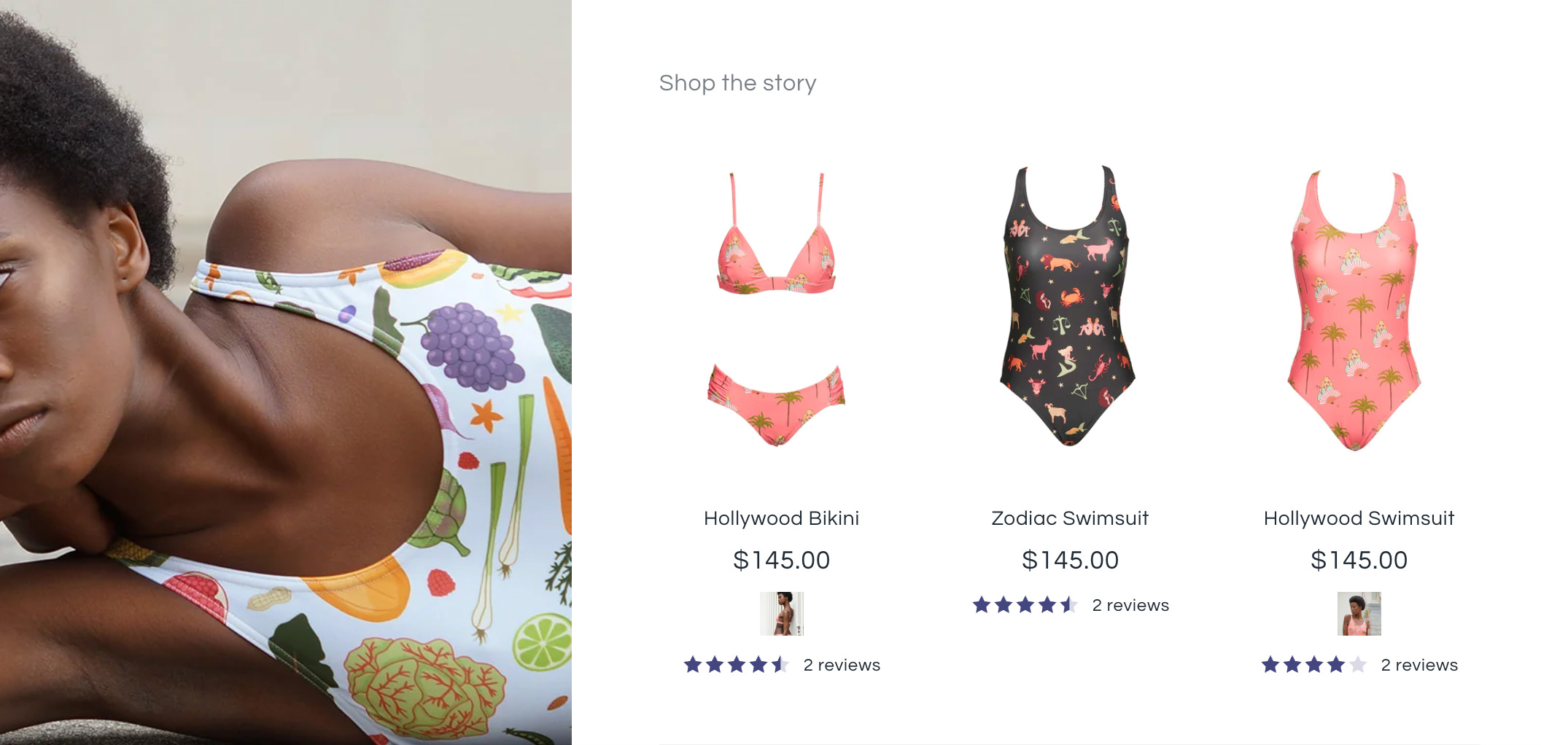 See this example in action on our Boost Flourish demo.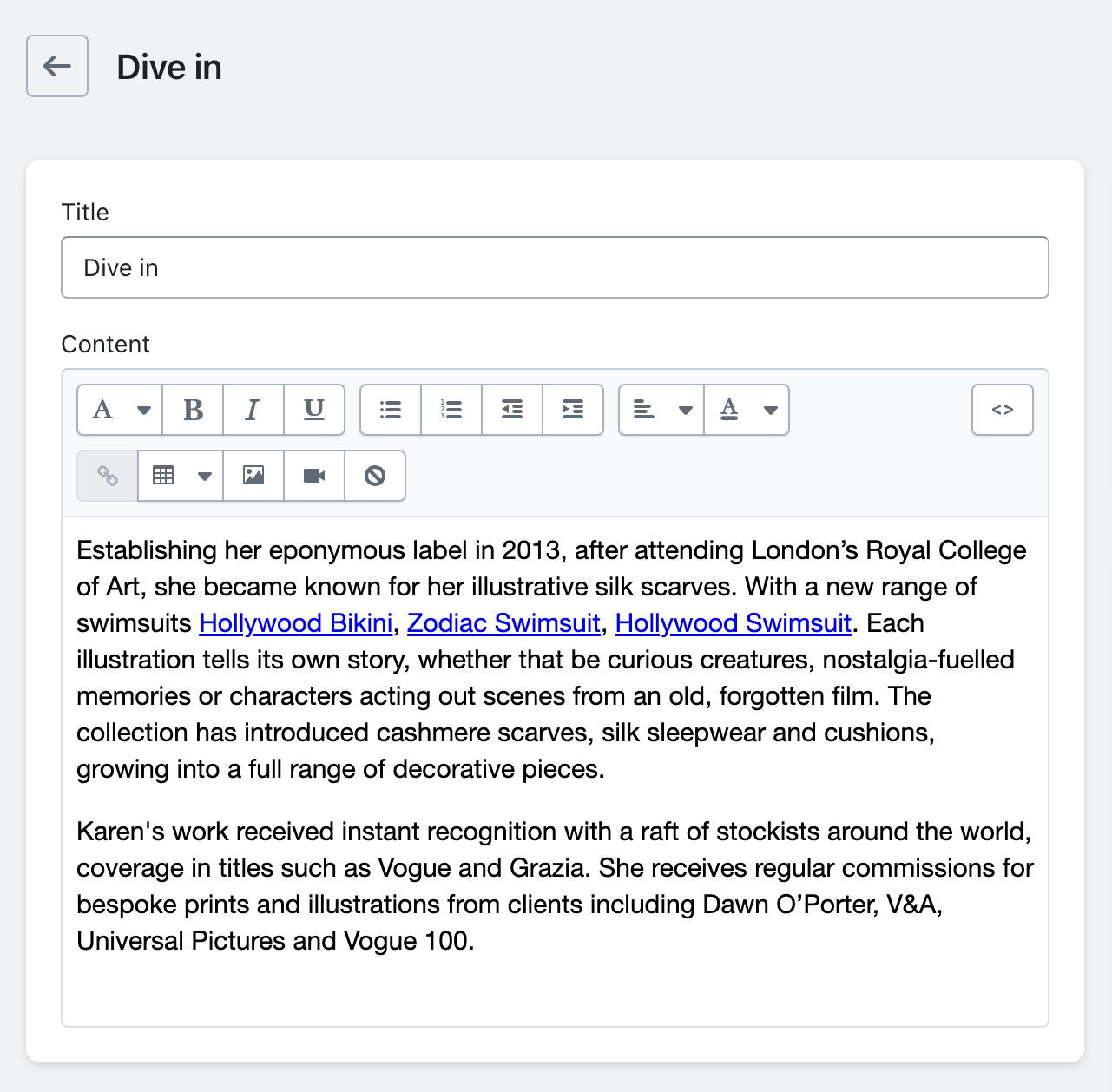 Can't find what you're looking for?
Our support staff are here to answer your queries, so don't hesitate to write to us!
Contact us