Create a slideshow that looks great and showcases your images in the best way possible.
Slideshow section
The Slideshow section in our Showcase theme is all about showcasing your beautiful imagery… pun intended!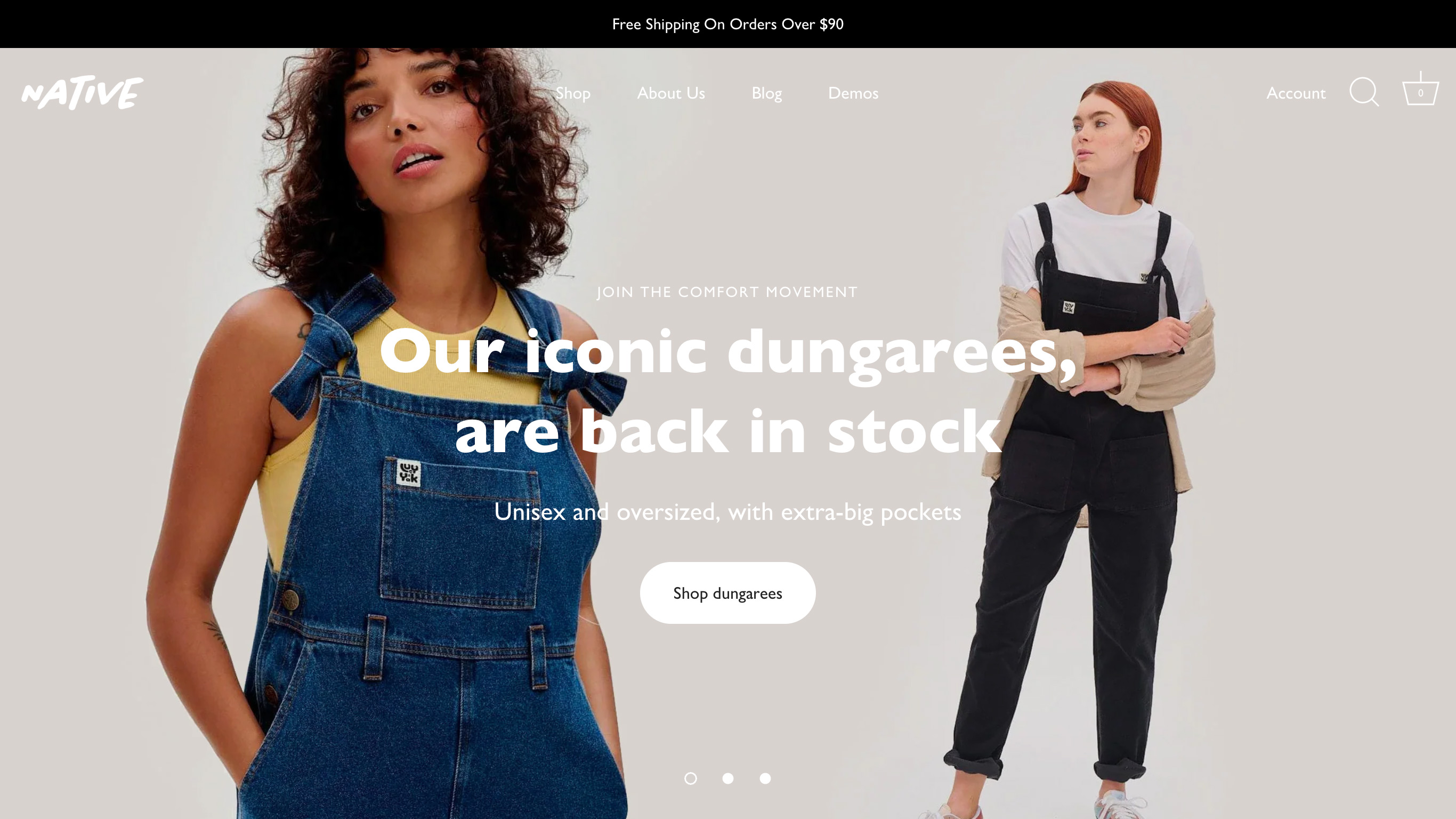 You have a variety of options to choose from when setting up your slideshow, including:
Desktop and mobile-specific images: This allows you to select the perfect image for each device, ensuring that your slideshow looks great on both desktop and mobile.
Full screen: This option will crop the image to fit both the height and width of the screen being viewed. When using this option, selecting a suitable image and testing it on different devices is important.
Adapt to first image: This option retains the original image aspect ratio, so while it will fill the width on all device sizes, the height will adjust to maintain the original content of the first image.
Fixed height: With this option, you can specify the height of the slideshow on both desktop and mobile.
These options allow you to create a slideshow that looks great and showcases your images in the best way possible. Have fun experimenting with different options to find the perfect look for your store!
Set a focal point on a slideshow image
You can use focal points to define the most important part of an image on your online store's theme. When you set a focal point on an image, you make it the area of focus. Focal points always appear in frame, even if you have a theme that crops your image to fit the layout. Focal points give you more control over the way your image is displayed when themes use different aspect ratios, and on varying screen sizes.
Add a focal point to an image
You can add a focal point to an image from your Files section, and from your theme editor. If you add a focal point on an image and then use it in multiple places, they all use the same focal point.
From the theme editor, click a section or block that has an image.
Click Edit on the image.
Click Add focal point.
Click and drag the blue circle, or click the most important part of the image to set your focal point.
Click Done
You can move a focal point by opening the image again and clicking a different area of the image to set a new focal point.
FAQs
Why is my slideshow image being cut off on mobile?
Many Shopify themes feature large images or slideshows that scale to the height of your browser or adapt to your screen size.
If you use one of these themes or have a large slideshow or background image, then it's important to understand what types of images will look best.
Because large images can't fit on all devices, Shopify sometimes displays only part of the image depending on the device you're using. If your image slideshow contains a lot of large images, then you might find that parts of the images aren't visible.
Can't find what you're looking for?
Our support staff are here to answer your queries, so don't hesitate to write to us!
Contact us