Divide your main collection into smaller, more focused subcollections.
What are subcollections?
Symmetry provides you with a menu-driven subcollections feature that helps your customers find what they are looking for in a more organized and efficient manner. By dividing a main collection into smaller, more focused subcollections, e-commerce sites can better showcase their products and make it easier for customers to navigate and discover new items.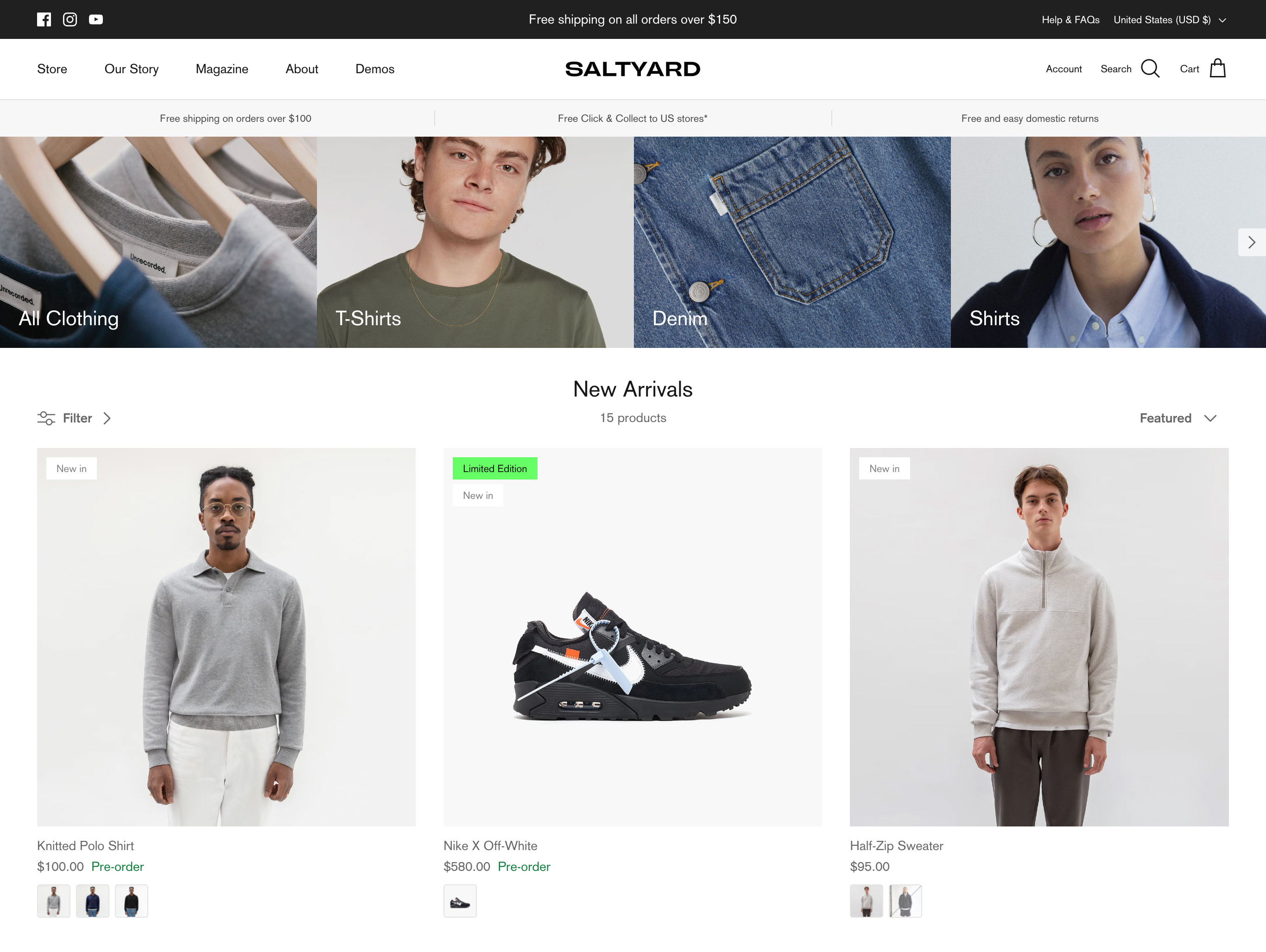 Gallery sub-collections style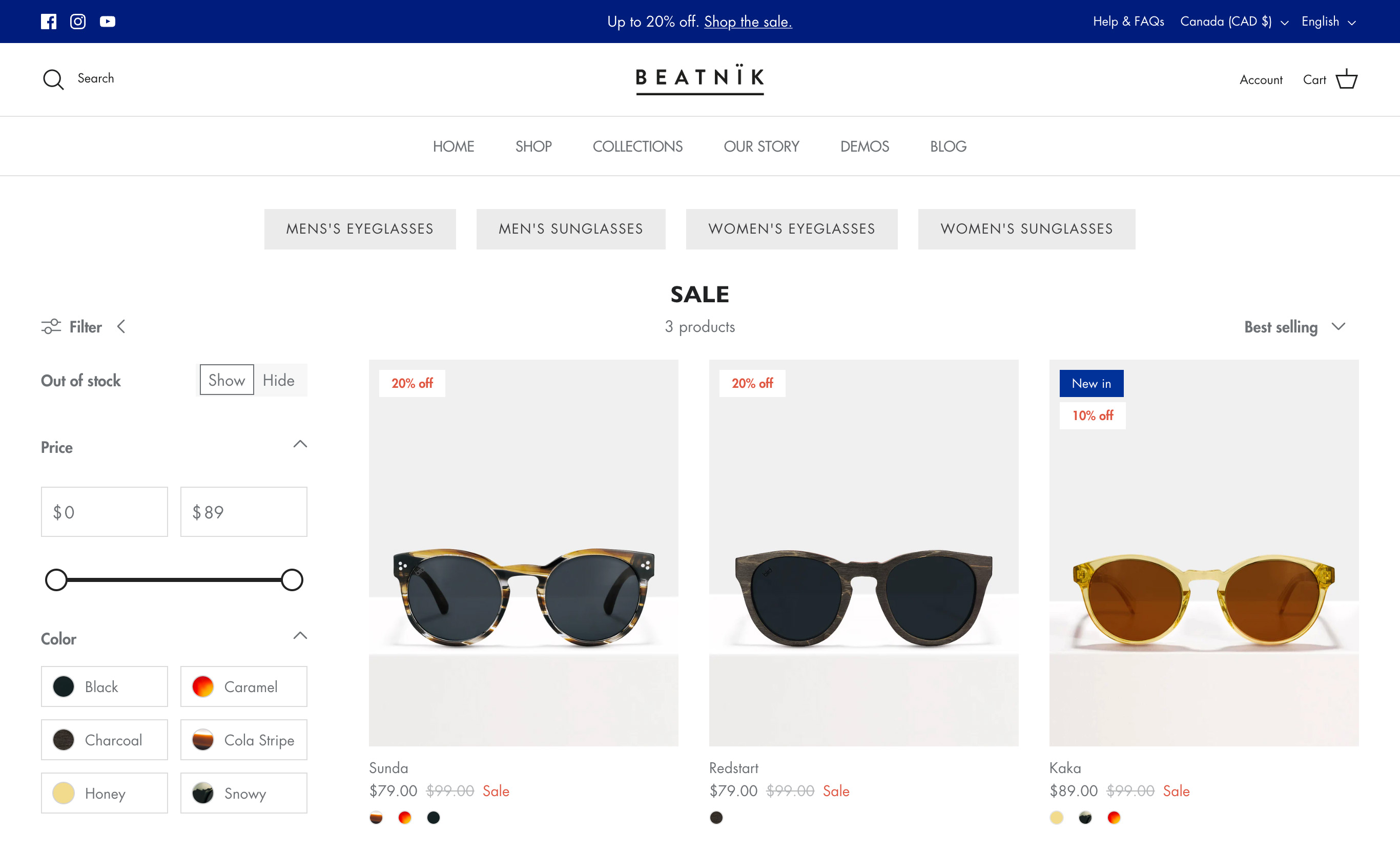 Buttons sub-collection style
Video guide
How to set up subcollections
From the Shopify admin area, go to Online store > Themes > Customize.
Select Collection from the dropdown at the top and select Default collection.
Click on the Collection pages text and scroll down to the SUBCOLLECTIONS section.
Select Enable subcollections.
Choose a Subcollections menu. This can be the Main menu for the store or a different menu containing links to collections. To create a new menu, go to the Shopify admin area and choose Online Store > Navigation.
Select the Subcollections style to be buttons or a gallery. The gallery style includes additional settings to configure the image layout.
Save your changes.

Can't find what you're looking for?
Our support staff are here to answer your queries, so don't hesitate to write to us!
Contact us